NATURAL DYEING
An exciting and complex process, it is almost unfathomable to post-industrial consumers that once all colour came from plants and minerals. Fortunately, the extraordinarily diverse and localised techniques involved in natural dyeing have survived long enough to be employed by brands wishing to sustain these practices and find a gentler alternative to harsh synthetic dyeing.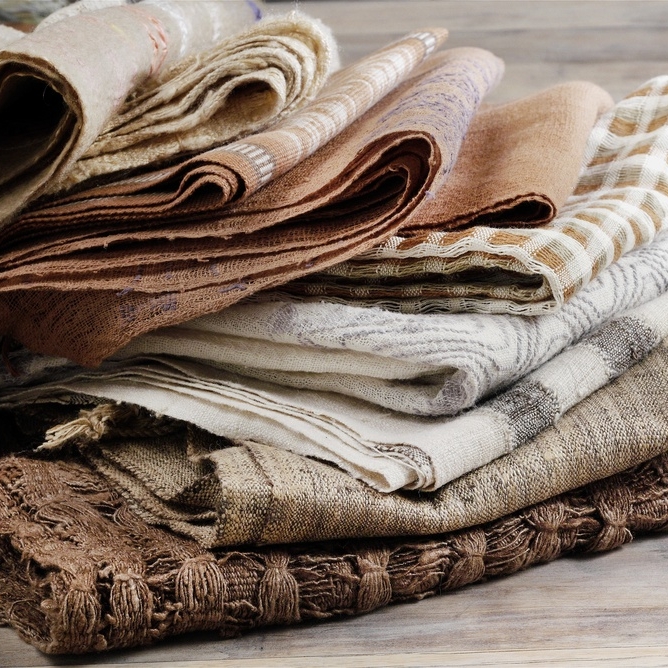 Handmade textile accessories, home textiles, fabric and textile artisan supplies sourced from artisans worldwide, with an emphasis on community development and female empowerment.
Based in USA | Produced worldwide
Ships to USA & Canada; international on request
Diverse collection of clothing, jewelry, accessories, home decor and textiles curated from artisan sources worldwide. Highlights include contemporary Acoma pottery and an exquisite range of Lao and Bhutanese textiles.
Based in USA | Produced worldwide
Ships to USA and Puerto Rico; international on request
Jewelry, accessories and homewares designed by Emma Allen to utilise local Haitian artisans' existing skills and make the most of available resources.
Based in USA | Produced in Haiti
Ships to USA
Clothing, accessories and jewelry produced in partnership with female artisans under the guiding principle that "there is no beauty in the finest cloth if it makes hunger and unhappiness"
Based in India | Produced in South, Central & East Asia
Ships to International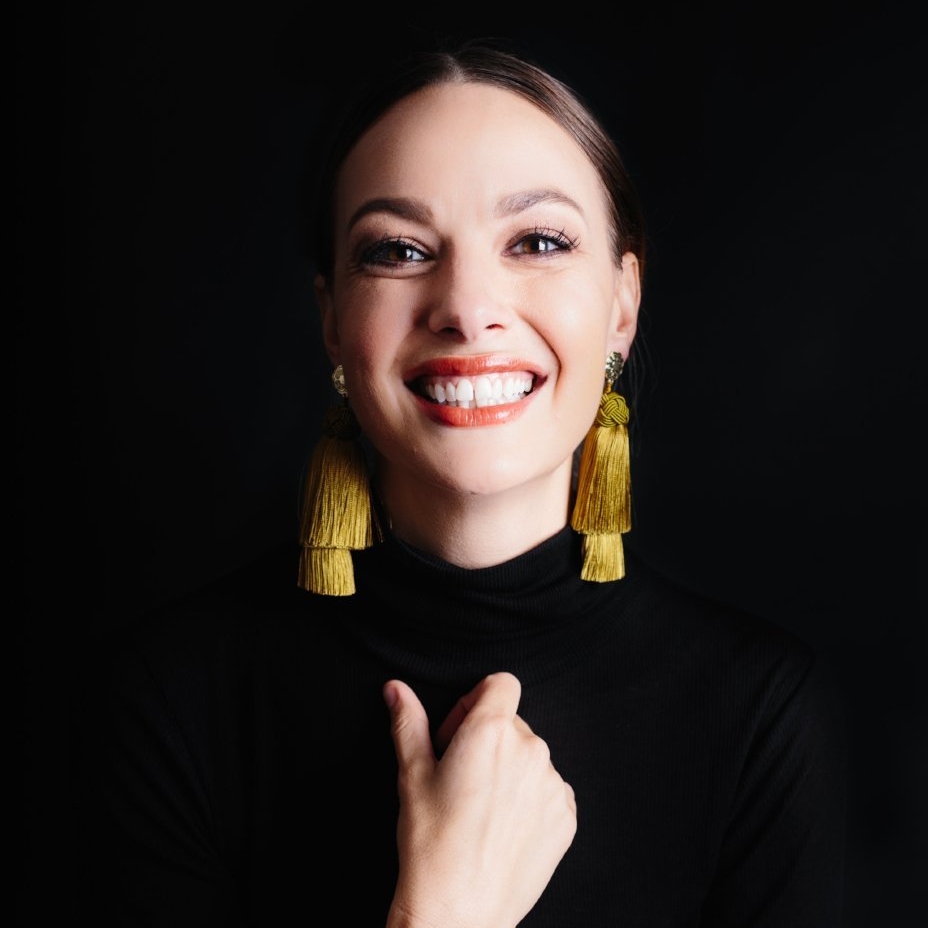 An 'ibu' is a woman of respect, and the emphasis of this movement is on the sustainable self-sufficiency of women through their skill in traditional crafts, creating handmade luxury goods that seamlessly fuse tradition with classic glamour.
Based in USA | Produced worldwide
Ships to International
Jewelry, accessories, clothing, homewares, children's wear & nursery decor handcrafted by women in Ghana and Rwanda, with all profits reinvested into education schemes.
Based in USA | Produced in Ghana & Rwanda
Ships to USA; international on request
Nankeen-dyed fabric, accessories and home furnishings created in partnership with the few remaining Shanghai workshops still practicing this ancient and unique textile art.
Based in USA | Produced in China
Ships to contiguous USA; Hawaii, Alaska and international on request.
maya traditions foundation
Accessories, home decor and traditional textiles handwoven by indigenous Maya women, connected by the Foundation to national and international markets committed to Fair Trade Principles.
Based and produced in Guatemala
Ships to see Stockists
Homeware, accessories and toys from a broad range of sources, fusing modern design with traditional craftsmanship as a means of preserving endangered handicraft techniques and empowering their practitioners.
Based in USA | Produced worldwide
Ships to International
Handwoven and dyed clothing, accessories and home textiles created by Lao weavers across eleven provinces, with the mission of preserving weaving practices while empowering artisans.
Based and produced in Laos
Ships to International
Accessories based in the Fulani style of leather braiding traditionally employed in horse harnesses. These braids are then crafted into tassels and straps for bags, and into belts and dog leads by English bridlemakers.
Based in UK | Produced in Burkina Faso
Ships to International
Batik cloth from Indonesia and beyond, created by artisans and fashioned into stylish and unique home textile products by a women's sewing cooperative in Lancaster, PA.
Based in USA | Produced in Southeast Asia
Ships to USA, International on request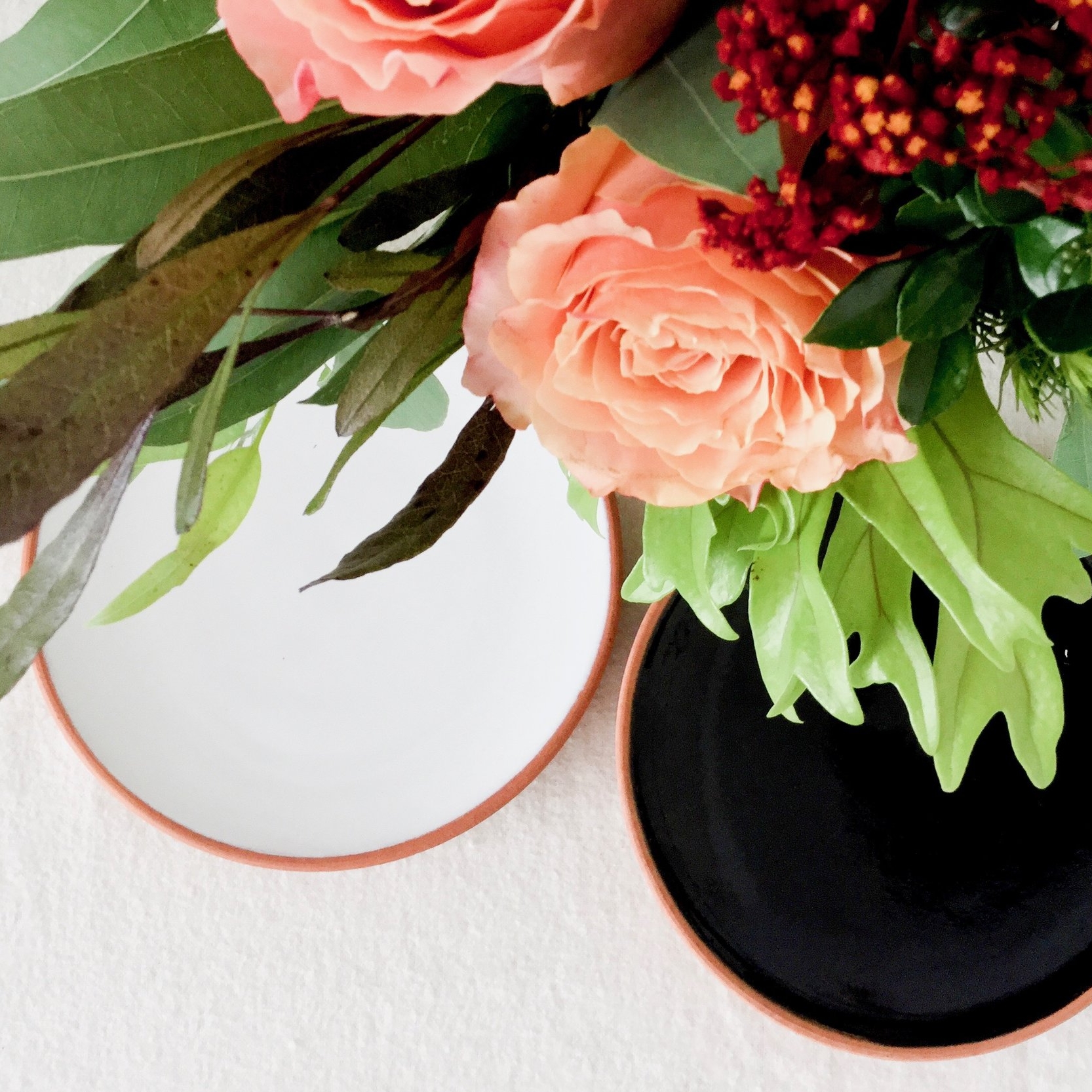 Trasto works with artisans in Panama and Colombia to create homewares of beautiful simplicity and tactility from natural materials, using techniques unique to the region.
Based in Panama | Produced in Panama & Colombia
Ships to International
Handbags, textiles and home decor from village weaving groups and leather workers among the Lu, Cham and Hmong people, to bring Vietnamese ethnic hand weaving to the global marketplace as high quality goods.
Based and produced in Vietnam
Ships to International
IMAGE: Folk Ark - In a traditional Yunnan batik workshop, a bundle of cotton is intricately bound with thread in advance of being immersed in an indigo dye vat to create patterns like that seen behind, China